Hackensack, NJ - April 17, 2023 –
Champions Oncology, Inc. (NASDAQ:CSBR), a leading global technology-enabled research organization that is transforming drug discovery through innovative AI-driven pharmaco-pheno-multiomic (PPMO) integration, announced the launch of its therapeutic discovery and development platform into a wholly owned subsidiary named Corellia AI (Corellia). Corellia launches out of Champions Oncology with a team of world class scientists advancing a robust pipeline of therapeutic programs and a unique discovery and development platform. The company will continue to leverage Champions' superior PDX Molecular Atlas and its living bank of PDX models as central tools in its proprietary target and therapeutic discovery platform.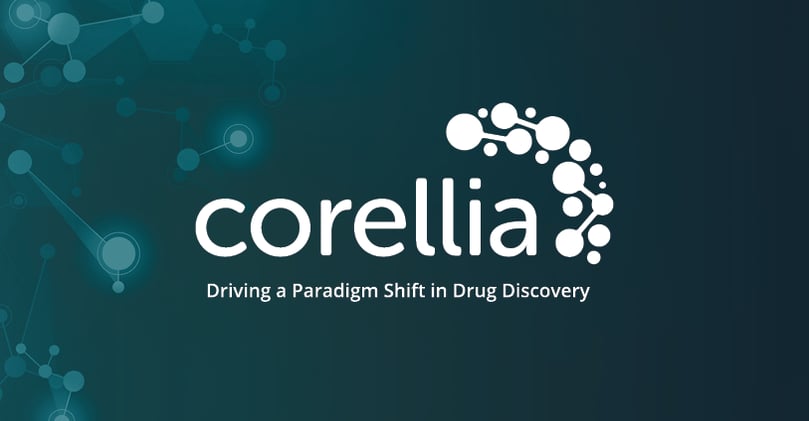 The comprehensive discovery platform established by Corellia boasts AI-mediated technology that yields an extremely deep and continuously growing pool of novel therapeutic targets, and AI-guided technology for the discovery of novel therapeutic chemistry. Corellia's objective is to develop innovative first-in-class Antibody Drug Conjugates (ADCs) for patients with high unmet needs, at a pace and efficiency never achieved before.
Ronnie Morris, MD, President and CEO of Champions Oncology, who will also serve as Executive Chairman of Corellia AI said "I'm thrilled about the formation of Corellia. The therapeutic discovery initiative at Champions has been an exciting endeavor that utilizes our deep data. This team has been very effective at identifying interesting novel targets and has rapidly built therapeutic programs around these targets. So, launching this into a wholly-owned subsidiary has been a natural next step, and will allow us to facilitate future growth. I look forward to seeing the continued growth and success of this organization as we enter this next phase."
"The evolution of Champions' therapeutic discovery and development initiative into an early-stage biotech has been a thrilling experience," said Michael Ritchie, PhD, M.B.A, Chief Commercial Officer at Champions Oncology who will serve as Chief Executive Officer of Corellia AI. "The discovery platform built by the Corellia team is truly unique, and it has enabled the development of an exciting set of early therapeutic programs. We have plans to aggressively move these programs into the clinic and leverage our unparalleled platform to continue building a very deep pipeline of additional therapeutic programs. Our current focus is on the development of transformative and novel next-generation Antibody Drug Conjugates, and the Corellia platform is capable of much more in the future."
About Champions Oncology
Champions Oncology is a technology-driven research organization that develops innovative therapeutics against cancer targets, offers groundbreaking research software as a service, and provides end-to-end R&D services to biopharma organizations. Champions Oncology is actively engaged in the transformation of drug discovery through a novel approach of pharmaco-pheno-multiomic integration. For more information, please visit www.ChampionsOncology.com.
Champions Oncology Media Contact:
Rachel Bunting, MS, MBA
VP, Global Marketing
Marketing@ChampionsOncology.com
Website: www.championsoncology.com
Facebook: https://www.facebook.com/championsoncology/
LinkedIn: https://www.linkedin.com/company/champions-oncology-inc-/
Twitter: https://twitter.com/ChampionsOncol1
Instagram: https://www.instagram.com/championsoncology/
About Corellia AI
Corellia AI is an oncology-focused biotech that is driving a paradigm shift in drug discovery. Armed with an ever-growing understanding of cancer biology, Corellia AI was launched out of Champions Oncology, Inc. in 2023, leveraging Champions' deep cancer dataset, rich suite of research platforms, and state-of-the-art experimental capabilities established over the past 15 years. Corellia AI has built a unique research ecosystem and partnered with world-leading biopharma and technology companies to execute a vision of building transformative first-in-class therapeutics. For more information, please visit www.corellia.ai.
Corellia AI Media Contact:
Media contact: Info@corellia.ai
Website: www.corellia.ai
LinkedIn: https://www.linkedin.com/company/corellia-ai/