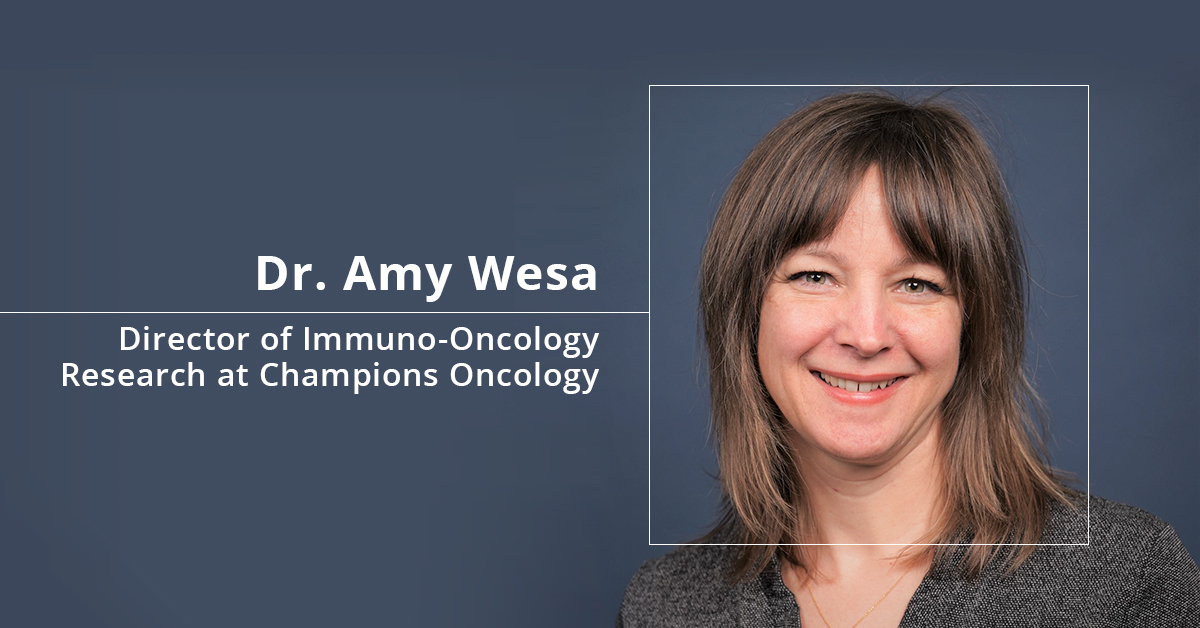 Amy Wesa, PhD, answers key questions about immuno-oncology and the current ex vivo platforms that are available at Champions Oncology, and were discussed in detail in her recent webinar.


Does Champions have the ability to test immuno-oncology agents in these platforms?

Champions has extensive experience in humanized mouse models in solid tumor PDX and has a group of scientists with deep immuno-oncology know-how. We are actively developing platforms for evaluating IO agents in the context hematologic malignancy models and welcome the opportunity to develop custom assays as well.
Read More →