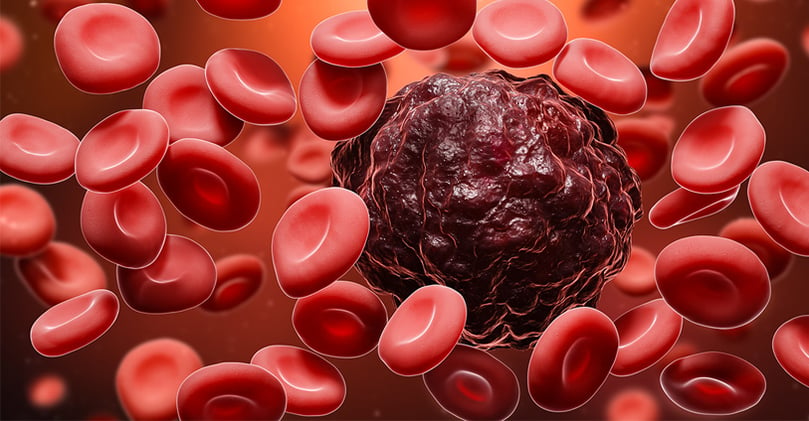 Acute myeloid leukemia (AML) is one of the most frequently occurring types of leukemia and can have widely varying treatment outcomes. Multiple mutations and cytogenetic abnormalities have been characterized in AML, and recent studies have been essential to defining specific mutations that confer resistance to standard chemotherapies or molecular inhibitors. A mutation in the tyrosine kinase domain of FMS-like tyrosine kinase 3 (FLT3) has been associated with resistance to FLT3 inhibitors[1], and molecular diagnostics are critical to identifying mutations that lead to treatment failure.
Several mutations within the active site of isocitrate dehydrogenase (IDH) 1 have been identified in patients with relapsed or refractory AML. IDH1 mutations are associated with epigenetic alterations and hematopoiesis abnormalities. Durable remission has been achieved in IDH1-mutated relapsed or refractory AML using ivosidenib (IVO), which is an oral, small molecule inhibitor of mutant IDH1[2]. In addition, venetoclax (VEN) and azacytidine (AZA) have been shown to be effective in treatment-naïve AML patients[3].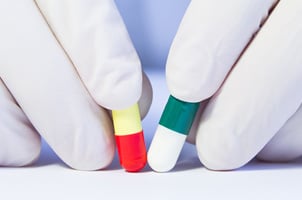 Current clinical studies are examining the efficacy of combined therapies for treating IDH1-mutated AML. One recent phase Ib/II study examined a triplet combination therapy of ivosenidib (IVO) plus venetoclax (VEN) with or without azacytidine (AZA) has shown a composite complete remission rate of 78% overall and 100% in treatment naïve patients, and treatment was well tolerated[4]. AZA plus VEN or AZA plus IVO doublet treatments were effective but did not achieve complete remission. Molecular analysis of patient data identified additional mutations in other signaling molecules that correlated with poor response or relapse, and patients with minimum residual disease negative complete remission showed superior survival outcomes.
This study highlights the importance of molecular diagnostics for better characterizing AML, and the value of preclinical and clinical studies that combine existing therapies. Combination treatments may not only improve primary treatment outcomes but can be effective in treatment-refractory or resistant AML.
---
[1] Man CH, Fung TK, Ho C, et al. Sorafenib treatment of FLT3-ITD(+) acute myeloid leukemia: favorable initial outcome and mechanisms of subsequent nonresponsiveness associated with the emergence of a D835 mutation. Blood. 2012;119(22):5133–43.
[2] DiNardo, Courtney D., et al. Durable remissions with ivosidenib in IDH1-mutated relapsed or refractory AML. N. Engl. J. Med. 2018. 378.25: 2386-2398.
[3] DiNardo CD, Pratz K. Venetoclax combined with decitabine or azacitidine in treatment-naive, elderly patients with acute myeloid leukemia. Blood. 2019 Jan 3;133(1):7-17.
[4] https://www.sciencedaily.com/releases/2020/05/200528160528.htm