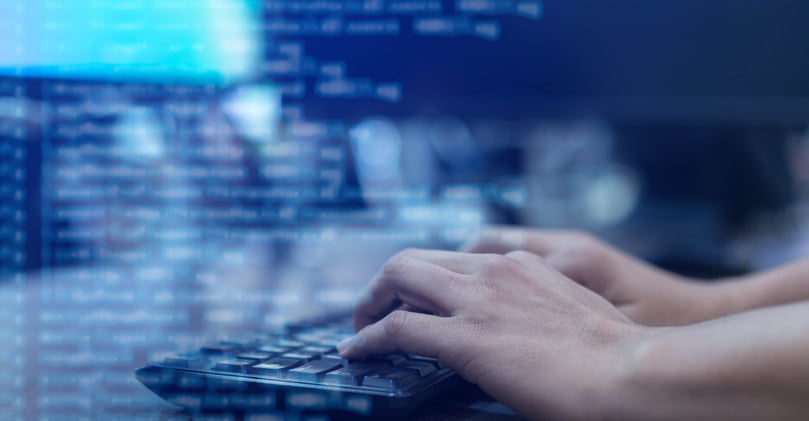 Champions Oncology is illuminating the cellular dynamics of cancer by providing a tool to accelerate biomarker discovery for all researchers in both academia and industry. Champions was founded on the premise that our PDX (patient derived xenograft) models recapitulate actual patient responses. Our own proprietary PDX bank data, in conjunction with public data sets (i.e. TCGA, CPTAC, GEO), are incorporated into our bioinformatics platform, Lumin.
We recently added Lumin Workspaces to our existing suite of Lumin Bioinformatics products. Building upon our Lumin Bioinformatics platform, Lumin Workspaces allows users to use custom code in any programming language (i.e. R, Python, Julia) within Jupyter notebooks to interrogate and analyze Champions' bioinformatics datasets (RNA-seq, WES, proteomics, TGI, clinical data) and public access datasets (TCGA, CPTAC) in a secure, collaborative environment.
Workspaces is a cloud-based, computational environment that is best suited for bioinformaticians and computational biologists in industry as well as academia. Bioinformaticians will find that this new feature facilitates open exploration of Champions' world-class datasets and that they can share analyses and visualizations with colleagues who have a Lumin Bioinformatics account. In addition, bioinformaticians can query an unlimited number of genes as well as bring their own custom code to interrogate and visualize multi-omics data in their own, private instance. Biologists with limited or no bioinformatics experience can use the platform by leveraging pre-built notebooks for common tasks to learn bioinformatics and perform their own analyses. All users have the option to take advantage of Champions' consulting services, which are available in Lumin Acuity.
Getting Started
Users can get started by first opening and logging into Workspaces, where they will find their personal Jupyter notebook. Here, users will find that Champions provides them with starting materials to run entire workflows in the programming language of their choosing. Upon making an API (Application Programming Interface) request, the user will be able to retrieve Champions' PDX data, NGS data, and/or client uploaded data. The user can also import many different types of libraries (i.e. scikit-learn, Matplotlib, Plotly Express, etc.) to assist them with their bioinformatic analyses or utilize their own defined methods to process and analyze datasets. Interactive visualizations, such as heatmaps, UMAP, t-SNE and violin plots can easily be generated in Workspaces and exported back into Lumin Bioinformatics. In addition, these figures are exportable in a publication-ready format for your convenience.
Researchers will find that they can ask and find answers to many of their questions. For example, how does treatment with taxanes affect gene expression in breast cancer?
Requesting Data
To answer the above question, workspace users would first navigate to Champions' TumorGraft® database to select all breast models, models where patients have been either pretreated with Standard of Care therapies (i.e. paclitaxel, docetaxel, etc.) before tumor collection, and treatment naïve patients. The selected models are populated into a csv file which can be loaded into Lumin Workspaces. Data can be requested via the Lumin API from Workspaces by inputting the user ID and using Workspaces' token system. Once data is requested, it is delivered to the user's Workspace instance. After an API request, the user would filter data to key parameters of interest, including Champions' PDX models, gene names, tumor type and log.tpm values. This data is saved as a csv file in their notebook, and at this point, the user has the flexibility to carry out their analysis at their leisure without having to re-request data.
Analyzing and Visualizing the Data
Users can start the analysis process by first mapping Champions' PDX models to tumor types. The platform displays the data in an easy-to-read format and the user can create a pivot table, populated with PDX model IDs, gene names and TPM scores. To further streamline the data, any null or blank values can be removed. Once the user has created a matrix to their satisfaction, a visualization, such as a heatmap, can be prepared. The heatmap plots TPM scores with gene names and PDX model IDs. A legend is also provided, which indicates that darker colors correlate to lower TPM scores and vice versa. Users also have the option to visualize the data in a more traditional heatmap for RNA-seq by plotting z-scores.
To standardize the values, users have the ability to import a library called scikit-learn for PCA (principal component analysis) and ICA (independent component analysis) analyses. For instance, if a user would like to run PCA, they would first reduce the data down to two columns that can be easily plotted for a scatter plot. Once this is done, the user can add PDX model IDs as well as treatment status so that they can visualize any differences in the pretreated patient population versus patients that were treatment naïve.
To create a scatter plot, users can import a library called Matplotlib, which allows users to define axis labels, create a legend, give the plot a title and define colors for treated vs. untreated populations. A scatter plot is then created which clearly differentiates the two distinct patient populations.
Please view the video below to get a glimpse of the Lumin Workspaces computational platform. An example of how to request gene expression data of all targets across Champions' PDX models is shown.
Lumin Workspaces is the ultimate bioinformatics experience in scientific creativity! Start exploring it today.